Welcome to The Lighting Shop
We are Surrey and Kent's premier lighting company, being the local croydon landmark shop for electrical and lighting for many generations.  We have been supplying and advising customers on elegant lighting for over thirty years and sell leading brands like Collingwood, Oaks, Dar, Elstead, Si-lite, Inta-Lite, and more not found elsewhere in the UK, with many new and exclusive lines that we source throughout the world.
Don't forget that we operate as a freelance supplier and offer to price match or better all other suppliers!
We love helping our customers find the right light's, showing them the best way to light their homes, whether they live in a studio or a palace. We have a well deserved reputation for our expertise, reasonable prices, extensive and stylish selection of lighting to suit all budgets and of course we are renowned for our exceptional customer service.
If you want to go straight to our shop, where you'll find a comprehensive selection of lights, from show-stopping contemporary pieces designed to give any room the wow factor, or more low key lights that will enhance your décor.  We always have special offers on lights.
On this site you'll find a lot of expert advice on lighting – we've been in the business since the 1940s so we know what we're talking about. If you can't come and visit us at Wickham Road or we can come to you and meet our expert staff, the advice you'll find here is the next best thing, whether you are looking for Swarovski crystal chandeliers or advice on switching to LEDs, how to light your kitchen or just need a bulb.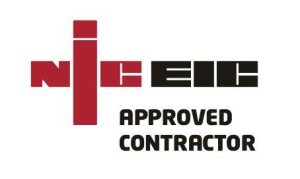 Tel: 0208 656 8844   Mobile: 07979 357848   Email: info@thelightingshopcroydon.co.uk
The Lighting Shop
163 Wickham Road
Croydon
Surrey
CR0 8TF
Opening Hours:
Monday 8 am–6 pm
Tuesday 8 am–6 pm
Wednesday 8 am–6 pm
Thursday 8 am–6 pm
Friday 8 am–6 pm
Saturday 8 am–6 pm
Sunday Closed